Are robot vacuums worth it?
Views:0 Author:Site Editor Publish Time: 2021-08-17 Origin:Site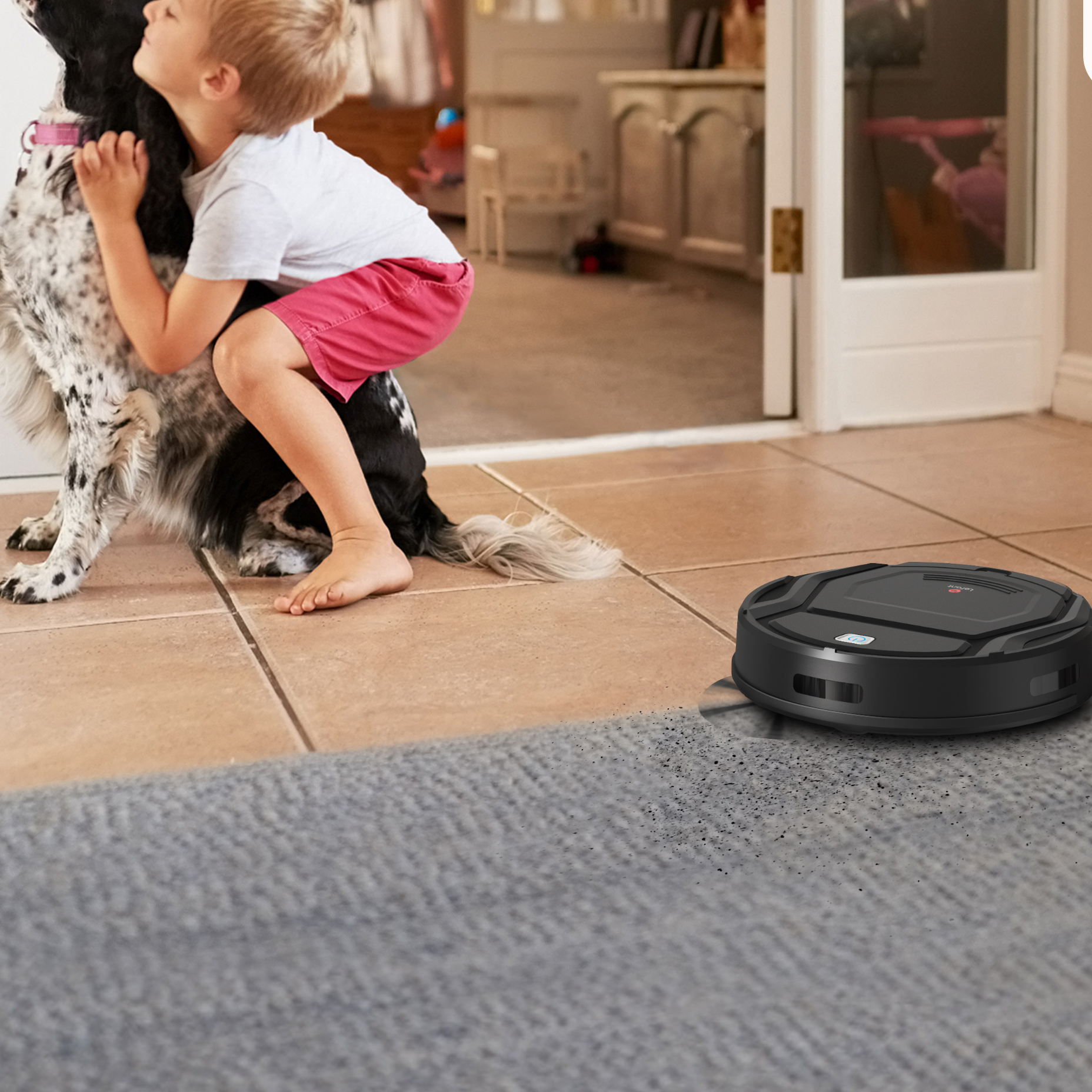 What is a robot vacuum cleaner?

Advantages of robot vacuum cleaner

What's on your floor?

Should you buy a robot vacuum cleaner?
Since the first robot vacuum cleaner came into the market at the turn of the century, the ownership of robot vacuum cleaners and floor cleaners has been growing slowly. Millions of units have been sold worldwide, and this trend will continue with the development of technology.
Robot vacuum cleaner has become a common household cleaning equipment for obvious reasons. First, they are easy to use and provide hands-free cleaning. They are also very compact and easy to store in homes with limited space.
Robotic vacuum cleaners can become expensive, making many homeowners wonder what makes them so special and whether they are worth it. That is, every budget has a model. Therefore, although the top model may exceed the $1000 mark, the entry-level device will only bring you back to $2 to $300.
So is the robot vacuum cleaner worth it? We're here to break it down for you and provide some insights into what makes these vacuum cleaners so popular.
What is a robot vacuum cleaner?
First, let's talk about what makes robot vacuum cleaners. In essence, the robot vacuum cleaner is an autonomous floor cleaning device that you can program to remove dust and dirt when and where needed.
Robot vacuum cleaners can clean carpets, tiles and hardwood floors. They work in many ways the same as manual vacuum cleaners. However, these hands-free devices can complete your work and reduce the time and effort you need to clean your house.
Over the years, they have become more mainstream, which means they have become more affordable. But this is largely related to their technological improvements, which enable these devices to develop into hands-free cleaners that require little human interaction.
Advantages of robot vacuum cleaner
Robot vacuum cleaners have many advantages over standard vacuum cleaners. Therefore, if you are purchasing a new vacuum cleaner in the market, please do not ignore these. They may provide what you are looking for - or even more
Can a robot vacuum cleaner replace an ordinary vacuum cleaner? In short, not completely. Robot vacuum cleaners are best suited as a companion to traditional vertical or barrel vacuum cleaners because they can clean daily debris without you dragging a large vacuum cleaner up from the basement. In addition, it can be done as planned, allowing you to set it up and forget it almost completely (except cleaning the dustbin). If robot vacuum cleaners are worth it, here are some factors to consider.
What's on your floor?
Before buying any type of vacuum cleaner or mop, please consider what you want to clean. Is your home covered with bare floors or carpets? Is there a thick woolen carpet in the center of the living room? Has decades of linoleum created a big threshold for your kitchen? The performance of modern robot vacuum cleaners has been improved on multiple surfaces, and they rarely need a well lit room to complete their work. Furry family members are one of the main reasons for investing in robot vacuum cleaners. Frequent vacuuming can reduce dust, dandruff and hair and prevent them from rubbing on the carpet.
Should you buy a robot vacuum cleaner?
Robot vacuum cleaners have improved exponentially in the past few years. Early models cleaned the same place over and over again, completely ignoring another area. In addition, the balance between suction and battery life has been improved, and many models provide medium-term cleaning charging, which means that the robot will return to its base to charge and then continue cleaning from where it stopped. Many robotic vacuum cleaners can map your entire living space and let you control which rooms to clean and how often, but all these technologies are not cheap.
At the same time, the best vacuum cleaners often provide more suction at a lower price, but they also need more physical labor. In fact, they are all manual labor.
Although they cannot completely replace the deep cleaning ability of traditional vacuum cleaners, we believe that robot vacuum cleaners are worth vacuuming regularly between occasional deep cleaning sessions without taking out the vacuum cleaner from the hall closet and completing it by themselves. They are especially suitable for pet families because pets can easily accumulate fur and dander. In addition, you can use the robot vacuum cleaner to clean before the unexpected company arrives.